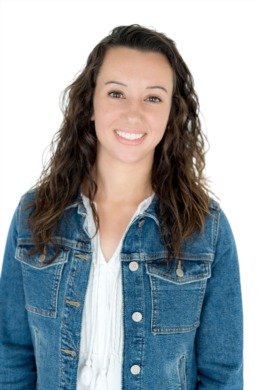 Chelsea White, Realtor
 Hello there! I'm Chelsea White, a Lynchburg native, Real Estate Agent, and all-around enthusiast for turning houses into homes. I bring a unique blend of equestrian roots, a bustling family life, and a passion for creating spaces that truly resonate with the people who live in them. After graduating from Meredith Manor International Equestrian Center in 2013, I earned certifications as a horseback riding instructor, horse trainer, and Equine Sports Massage Therapist. Years in the horse industry, spanning multiple states, laid the foundation for my diverse skill set. After a journey through the equestrian world, life brought my family and I back to Lynchburg in 2021. I swapped saddles for keys, bringing the same dedication and attention to detail to the world of real estate.
 Raising a blended family of five with my husband, Larry, has been my most rewarding adventure. It's in the chaos and joy of family life that my love for making houses feel like home truly blossomed. Whether convincing my husband, Larry, to help me with another renovation project or decorating spaces myself, I've found joy in the details that make a house uniquely yours. Balancing family dynamics taught me the importance of a home that not only fits but enhances each unique season of life.
 Real estate isn't just about properties; it's about people. Building friendships with clients is at the core of my approach. I thrive on understanding family dynamics and helping clients find homes that fit their unique needs and seasons of life. I'm more than just a real estate agent; I'm a caring, competent, and trusted advisor ready to make your real estate experience as joyful as possible. When I'm not navigating the real estate scene, you'll find me enjoying life with my family, laughing a lot, and maybe convincing Larry to embark on the next home improvement project. ;)
Ready for a real estate experience that's as unique as you are? Let's connect, laugh a little, and make your homeownership dreams a reality!